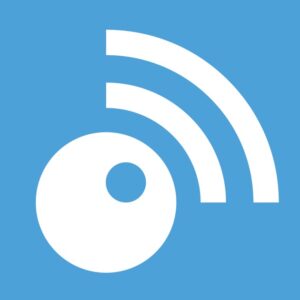 Inoreader was my first RSS reader I tried, and it definitely colored my experience of what I expected out of all other readers. There was a lot of praise for Inoreader online, and it matched expectations.
I love, love, love the look of the website. Three different themes: Light, Aqua, Dark, along with a Contrast mode for each. These themes are not just easy on the eyes, they're pleasing as well.
The Views are also high quality, with List View, Expanded View, Column View, Card View, and Magazine View. I'm generally a guy who prefers Card View for my RSS reader, but Inoreader makes a compelling case for all of them. Depending on how you like the information viewed, you have very comfortable settings for each of them.That is not something I can say for other RSS readers.
Everything is easy to identify and adjust, and the defaults chosen are very intuitive. It almost feels like you can jump in and Inoreader works. And it kind of does. Inoreader is constant destination on my computer, tablet, and phone. There are apps for iOS and Android, and they're both good.
Honestly, I can't think of anything wrong or annoying that happened during my time with Inoreader. Placing different feeds into different categories could be a little more user-friendly, but considering just how much power is packed here, the tiny inconvenience is barely a blip on the radar.
Inoreader has a free plan and several paid tiers, and honestly, all of them are great and well-priced. The Basic plan is more than serviceable. If you want to upgrade, the Starter plan is $14.99 a year, the Plus plan is $29.99 a year, and the Professional plan is $49.99 a year. This makes Inoreader one of the more affordable readers on the market, compared to similar services like Feedly and Newsblur, that also have good service.
I think most people are going to be just happy with the Free ad-supported tier. Inoreader gets my highest recommendation. A powerful, affordable, and intuitive RSS reader. This RSS reader is what I use daily, so that's what I recommend to you all.